Carolyn Surrick &
Ronn McFarlane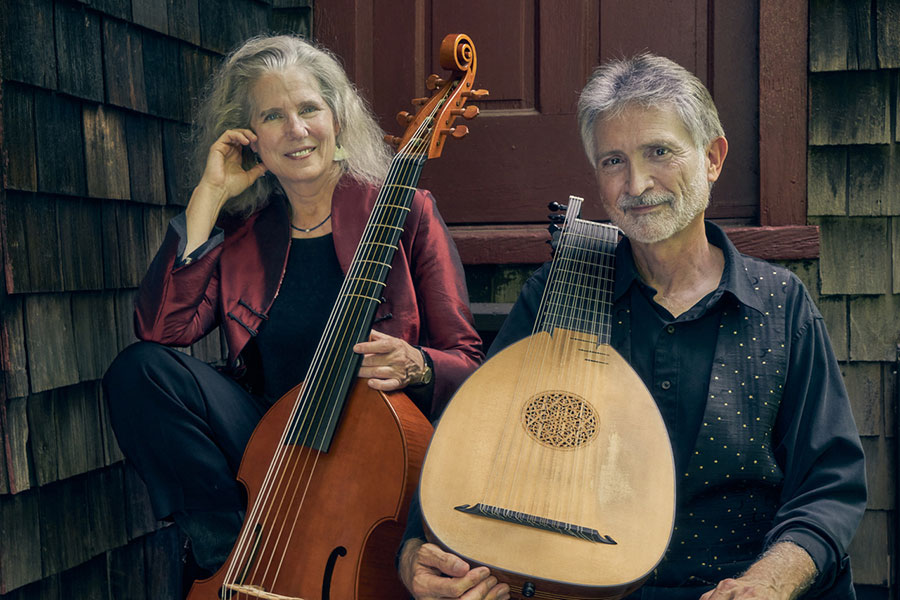 Carolyn Surrick and Ronn McFarlane
The Baltimore Consort and Ensemble Galilei. Ayreheart and Trio Galilei. Early music and traditional music. Ronn McFarlane and Carolyn Surrick. And just for the record, let's add Ellicott City and Annapolis.
One would be hard pressed to find two musicians whose musical journeys have been more parallel (and hail from Maryland.) Both of these distinguished artists have been champions of their respective instruments for decades – McFarlane on lute and Surrick on viola da gamba. Both are compelling performers, consummate musicians, and both have immersed themselves in music from the Renaissance and Baroque, music from Ireland and Scotland, and also compose new works.
Individually, they have been awarded, acclaimed, celebrated, and now finally, they have become musical partners in an extraordinary journey. While it is true that they toured for decades, traveled thousands of miles, slept in hundreds of hotels rooms, have been on stage in some of the most prestigious concert halls in this country, and recorded dozens of CDs, this new and unexpected partnership has been remarkable in every way. Their musicianship is impeccable, the ease with which they play together is stunning, and their music making is a joy to behold.